Heat Pump Repair Spring TX | Trusted Replacements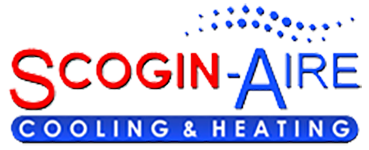 Heat pumps are flexible enough to give you warmth during cold weather and keep you cool in the hot summers. Their flexibility makes them efficient in keeping your home comfy all year round as you can adjust them to be in line with the seasons. But with constant use, issues such as oxidation of internal parts, poor usage, and overvoltage result in defects and mechanical damages that can impair the heat pump's efficiency. This calls for regular inspection to keep it working efficiently and restore the much-needed comfort. This is where we can help!
We offer swift and dependable heat pump repair services to restore your family's comfort in the shortest time possible. Our skilled technicians are available to attend to all your heating needs. We thrive in supporting our clients and guiding them in choosing the appropriate systems that match their household needs. Besides heat pump services, our experience allows us to offer assistance in air and water source systems. If you need help in any of these areas, don't hesitate to contact us!
Reliable Heat Pump Installation and Maintenance Near You
Your heat pump is responsible for keeping your home comfortable in both cold and hot temperatures. This device helps your house to stay warm or cool without consuming more energy. But like any other operational device, a heat pump can develop complications and break down.
You need experts to keep the machine running. Whenever you contact us for help, our team will come to your home immediately, inspect the system and guide you in making the right decision.
At Scogin-Aire Mechanical Inc., we are committed to providing the best customer experience and strive to resolve client issues with utmost skill and care. Our services are fine-tuned, and you can rely on us to resolve problems swiftly and restore your heat pump's functionality with ease.
Need Your Heat Pump Fixed or Installed? Call Our Nearby Experts!
If you need the help of heat pump professionals, contact our team, and we will be ready to help you out. We understand that your heat pump's efficient operation is paramount to the comfort of your home and family. Client satisfaction is our topmost priority, and we work hard to provide the best services to our customers.
Our exceptional work ethics and constant efforts to solve customer issues have given us a flawless reputation, admiration, and many positive reviews. We are ready to serve you and make you part of our satisfied client group. Don't suffer from heating problems anymore! Get in touch with us today for heat pump installation and repair services.
Areas We Serve in Spring, TX:
77373, 77379, 77380, 77381, 77382, 77383, 77386, 77387, 77388, 77389, 77391, 77393
Find Us Here:
Scogin-Aire Mechanical
20714 Sleepy Hollow Lane, Spring, TX, 77388
936-283-4365