The Woodlands TX AC Repair | Top Cooling Unit Maintenance Service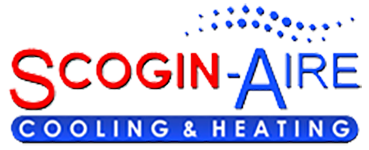 AC breakdown in the middle of the night is the worst. It gets worse the next day when you have to deal with the blazing hot sun. Apart from dehydration, too much heat might cause muscle cramps, stalling everyday activities like working and exercise. However, you don't need to panic if you're working with a reliable HVAC specialist. While other companies are inaccessible past certain hours, our services are available day and night.
Moreover, our customer care agents are quick to pick up your calls and respond to your emails. Nobody wants to deal with a grumpy customer agent on top of their defective AC. Your air conditioner doesn't have to be broken for you to call us. Our support representatives are happy to address your heating and cooling concerns. Plus, customer feedback is instrumental to service delivery.
AC Maintenance and Tune-Ups | Keep The Cool Going Strong
Some contractors take the easy way out by fixing only visible problems. Not us! Our repairs include thorough inspections to determine if the unit has other underlying malfunctions apart from the ones you've mentioned. That way, you don't lose money on future repairs. Furthermore, we're transparent with our rates, unlike rogue professionals that magnify the system's defects.
That's not all! Our technicians show you how to maintain the unit, so it doesn't break down prematurely. The services also include AC recommendations if your system is irreparable. You'll be glad to know we connect clients to lending companies when they want to buy new heating and cooling systems. If you're wondering how long the repairs take, our team arrives and fixes your air conditioner before you know it to keep your home operations running smoothly. Since they've been in the game for many years, our technicians can handle all AC brands. They're also acquainted with newer models because they keep up with the latest trends.
Remember, your comfort is not the only factor at stake when you live with a broken AC. Don't be surprised when your household develops breathing complications from dirty filters. This is particularly the case when they have underlying problems such as asthma. There's also a possibility of gas leaks which might end in headaches and dizziness. See a doctor immediately if any household member exhibits these symptoms. Don't forget to disconnect the AC and call us to fix the situation.
Don't Lose Your Cool | Call For AC Repairs
Although the industry is flooded with HVAC contractors, not everyone can handle your air conditioner. As such, you need to entrust your expensive asset with only the best. On top of homes, we also deal with heating and cooling problems in industries and other business establishments. Talk to us now or drop us an online message for any HVAC issue.