Furnace Repair Spring TX | Top Maintenance Experts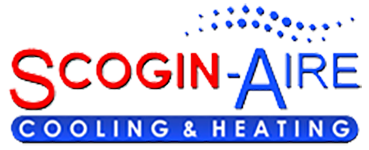 The warm weather allows us to enjoy a serene atmosphere both outside and inside the house. But when the cold season approaches, we turn on our heating systems to keep us warm. However, your heating system can shut down. Freezing temperatures are not suitable for any home as they can bring severe damages that call for costly repairs.
When your heating system malfunctions, the best move is to seek professional assistance from experts. The good news is that we have a team of technical experts trained and equipped to deliver fast, efficient, and dependable furnace repair services in the localities we serve. We respond quickly to bring your systems to a functional state in record time.
Heater Installation and Maintenance Services Near You
With continuous use, a furnace may eventually break down, which is dangerous to your home. At this point, you need professional help from experts.
Our team of competent technicians can guarantee you the best heater installation and maintenance services. Our technicians can identify the underlying issue, fix the problem, and offer long-term solutions for the heating system to ensure your home is warm and safe.
Need Your Furnace Installed or Fixed? Call Our Nearby Experts!
Just like any other equipment, your heating system needs proper care and maintenance. This requires you to detect and fix a problem immediately. Waiting on a furnace repair is not good for your system as it can escalate minor problems into serious issues.
A furnace can break down due to numerous issues. For early detection, check out for the following pointers that signal the need for a heating repair:
An extreme surge in power bills
When your furnace produces funny and loud noises
A foul smell emanates from the vents whenever the heater is on and running
Inconsistent temperatures in different rooms within your home
When you have to crank the heat higher beyond the typical amount to keep warm
When there is a poor quality of air in your home, even if you clean it many times
The need to regulate your thermostat continuously because you can't get the convenient temperature
When there are cold spots in some areas of your house, even if the heater is on
When the carbon monoxide detector goes off
Don't wait for your heating system to fail because it can be costly to fix. If you have noticed any of these warning signs and are looking for experts to install or repair your furnace, worry not. We are here to offer you specialized heating services. We value our customers and always respond to calls by bringing comfort to homes as quickly as possible. If you need our services, don't hesitate. Contact us today!
Areas We Serve in Spring, TX:
77373, 77379, 77380, 77381, 77382, 77383, 77386, 77387, 77388, 77389, 77391, 77393
Find Us Here:
Scogin-Aire Mechanical
20714 Sleepy Hollow Lane, Spring, TX, 77388
936-283-4365