AC Installation Spring TX | Trusted Cooling System Replacements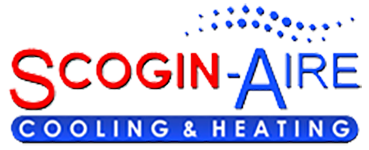 With how often the temperature tends to fluctuate in our city, it's become a necessity for people to own a dependable air conditioner. If you have noticed your AC unit is beginning to perform inadequately in the summer heat, it may be time to ask one of our specialists for help.
We have a wide range of skills that can cover anything from simple unit maintenance to installing a new air conditioner. Our expert technicians are all well-equipped to beat back the heat and bring you comfort.
Get a New Cooling System to help Beat the Heat
Even if your AC unit has been serving you well for years, it will inevitably give up the ghost, and that is when a replacement becomes necessary.
But when is the time to get rid of the old system?
Here are some signs you might want to keep an eye out for:
Your system is requiring maintenance more often than it used to.
You've had your AC system for more than ten years.
You see a spike in your power bills.
The temperatures around the house may vary significantly from room to room.
The unit itself makes more noise than it should.
Your unit may break down now and then and require frequent repairs.
While you could let your comfort follow this steady decline, that would be ill-advised. Instead, you could get an upgrade in the form of a new system that is far more energy-efficient, and that will fit into whatever budget constraints you might have.
Additionally, our technicians can help make this entire process much smoother for you from start to finish. We have a reputation for excellent service, as well as a commitment to ensuring that all our customers are satisfied. You can count on our experienced professionals to give you the dependable service you need.
Air Conditioner Installs and Replacements You Can Trust
Of course, you will want to know that you are working with the best team possible. Luckily for you, our team is ready to follow through with the entire process, from inspecting any problems you may have with your system to bringing everything back up to scratch. Regardless of where you live in our service area, how big or small your home might be, or what your budget limit might be, it will forever be a privilege to assist you in surviving the heat.
There are many other promising businesses out there, but you'll want the one that can meet your high standards. You'll want someone who can not only work within your budget but can also deliver quality work that suits your needs. We take great strides to ensure maximum customer satisfaction and comfort while attending to your needs on your schedule.
Our technicians have decades of knowledge and experience waiting to be tapped into, using their proven expertise to get your entire cooling system back to performing properly. We're always available to cover issues from cooling challenges and guidance to maintenance and repairs.
Need Your Air Conditioning Installed or Replaced? Call Our Team!
We take pride in our work, installing advanced and pristine air conditioning units throughout our service area. Trusting us with your maintenance or installation means your comfort will be taken care of, and you'll enjoy complete customer satisfaction. If you're looking for any service or a potential equipment estimate, contact us online or over the phone!
Areas We Serve in Spring, TX:
77373, 77379, 77380, 77381, 77382, 77383, 77386, 77387, 77388, 77389, 77391, 77393
Find Us Here:
Scogin-Aire Mechanical
20714 Sleepy Hollow Lane, Spring, TX, 77388
936-283-4365